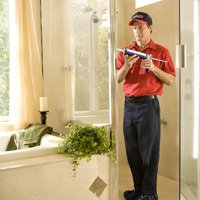 We at M&M Glass in Surrey offer every type of glass you need for your home or business. From windows to mirrors, we have it all. We install only the highest-quality glass, so you can trust that all our products will be reliable and long-lasting.
Our goal is to ensure the complete satisfaction of every customer, while offering knowledgeable and friendly service at affordable rates.
Customer satisfaction is what we deliver. With a commitment to "SAFE, RELIABLE, FRIENDLY SERVICE" "M & M Glass" is a trusted name in glass repair and replacement.
We like to maintain personal relationships with our customers and we go out of our way to make sure every customer is 100% satisfied. We realize that 90% of our work comes from referrals and repeat customers so that drives us to be the best Glass and Mirror Company in the Midwest.
During these 10 years we have had the opportunity to work in all areas in the glass industry including:
With a highly experienced team of glass technicians and knowledgeable staff, we provide both residential and commercial customers with a wide variety of products and services.
We have built our business on our reputation of superior quality and customer service. We understand the value of repeat business and referrals.
If your project requires glass, mirrors, or windows, we welcome the opportunity to meet with you and assist you in making your project a success. We are dedicated to the ideas of quality, affordability, and total satisfaction.
We offer friendly and knowledgeable service at competitive rates.
Contact us today at (604) 588-7227