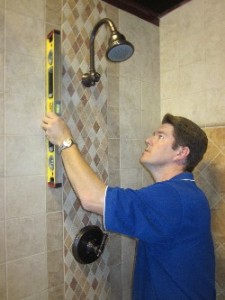 Are you looking for someone to replace your cracked shower door?
When your shower door breaks, you want a company that can repair your shower door quickly. We offer premium quality and cost-effective shower repair, installation and replacement, and we can create a beautiful and functional space with quality craftsmanship and a touch of artistry.
Sometimes a shower door needs to be replaced after years of wear and tear, or perhaps you recently remodeled your bathroom and require a shower door replacement. Our team works hard to find you the correct shower door replacement for your space, completing an efficient, quality repair.
Shower doors come in a variety of different shapes, styles, and designs. Whether you are looking for a framed or frameless shower door, "M & M Glass" has the right shape for your bathroom, making sure the design is beautiful and makes the best use of space.
We not only replace old shower doors in Surrey, but we also repair or replace existing shower door hardware. If needed, our technicians will repair your glass enclosure frame or install new tempered glass shower doors.
Before you remodel your bathroom, talk to the professionals at "M & M Glass". We offer breathtaking glass shower door and enclosure options that will take your bathroom from ordinary to extraordinary. Whether you are looking for a custom-built glass piece for your shower doors or a basic glass shower door repair, we can help.
Some of the glass shower door repair and replacement services we provide include:
Glass Shower Door Repair, Replacement, and Installation
Glass Shower Door Enclosure Repair, Replacement, and Installation
Sliding Glass Shower Door Enclosure Repair, Replacement, and Installation
Tempered Glass for Added Strength, Thermal Resistance, and Safety
We carry full lines from the top national manufacturers and provide design and installation for residential and commercial jobs of all sizes in Surrey. We offer glass shower and bath enclosures in common and custom sizes and configurations
Why choose "M & M Glass"?
Fast Turn-Around
Pricing – we are competitively priced.
Experienced – our shower group is well seasoned and extremely knowledgeable
Creative ways to solve your shower
Customization-we can do what most people can't
Free Glass Shower Door Repair or Replacement Estimate
100% Satisfaction Guarantee
Competitive Rates and more!
 Glass shower doors and enclosures can add charm and beauty to your home's bathroom. No job is too big or small! We can create a custom glass enclosure for your shower.
If you're looking for the finest enclosures with unprecedented value, choose "M & M Glass" where we use quality products! Our selection of framed or frameless custom designed shower enclosures will certainly meet and exceed your expectations.
We carry specialty heavy glass door hinges to ensure safety and continued smooth operating doors. Contact us for more information by calling us at (604) 588-7227.