Steadily increasing values on residential property are no longer the given they used to be. After the almost worldwide banking crash of a few years ago, regulations have been tightened up and higher deposits are required, making it more difficult for first-time buyers to get on the property ladder.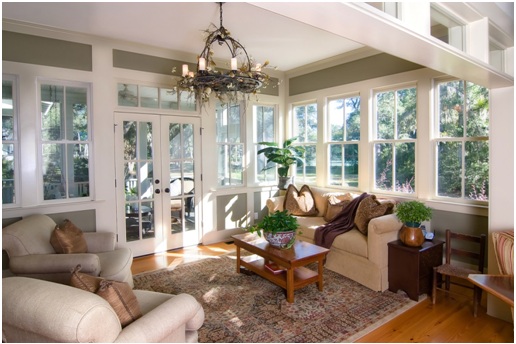 Buying an older property, which is not in the best of condition, and offered below market price, is often a good alternative proposition. The property can still provide a habitable home, while being updated as and when finances and conditions allow.
One of the fastest and most cost effective ways of improving the look of your house, while increasing its value, is replacing those old windows. Glazing technology has advanced almost as fast as digital technology over the last 30 years. Gone are those thick plastic frames that seemed to reduce the viewing area by 50%.
Today it's all about energy efficiency. A glass company in Surrey specialises in all types of energy efficient glazing for both residential and commercial properties. Types of window include tilt-and-turn, casement windows and sash windows. That flat front room window looking out onto your drive can become a focal point bay window with leaded glass.
Add to that a newly painted exterior, re-painted or replaced guttering and downpipes, and the whole property takes on a new lease of life.
While taking into account increasing the value of your home, you also have the added appeal of reduced energy costs due to better insulation. Many states in Canada offer incentives by way of tax credits on the installation if you install Energy Star rated units. Contacting a Surrey glass company like M&M Glass should provide you all the information you require regarding energy efficient windows.
Living in an old listed building can often bring its own unique problems, where changing any of the exterior is a big no-no. In situations like this, or where residents just wish to decrease their energy consumption and reduce heating bills, many local glass companies offer secondary glazing units which help do just that.
Upgrading an old leaky conservatory, or having a new one added to the rear or side of your property can also help reduce those energy bills, while adding to the appeal of your home as and when the time comes to re-sell.
No matter what type of property you reside in, having attractive windows with energy efficient glazing can make all the difference to your property overheads, and resale value.
Sources:
7 Home Improvement & Remodeling Ideas that Increase Home Value (And What to Avoid), Moneycrashers.com
Tips for replacing Windows, Moneysense.ca