Finally decided to renovate your bathroom? Perhaps it's time to give up the traditional feel for a modern one to match up with the rest of your house. Since the first thing you'll notice when you enter a bathroom is the shower or bath area, that's where you might want to focus your modernising efforts. A simple addition of a sleek glass shower enclosure is a big improvement over a shower curtain any day. Here are some examples of contemporary designs for shower doors, that you commonly see when you walk into a glass shop in Surrey.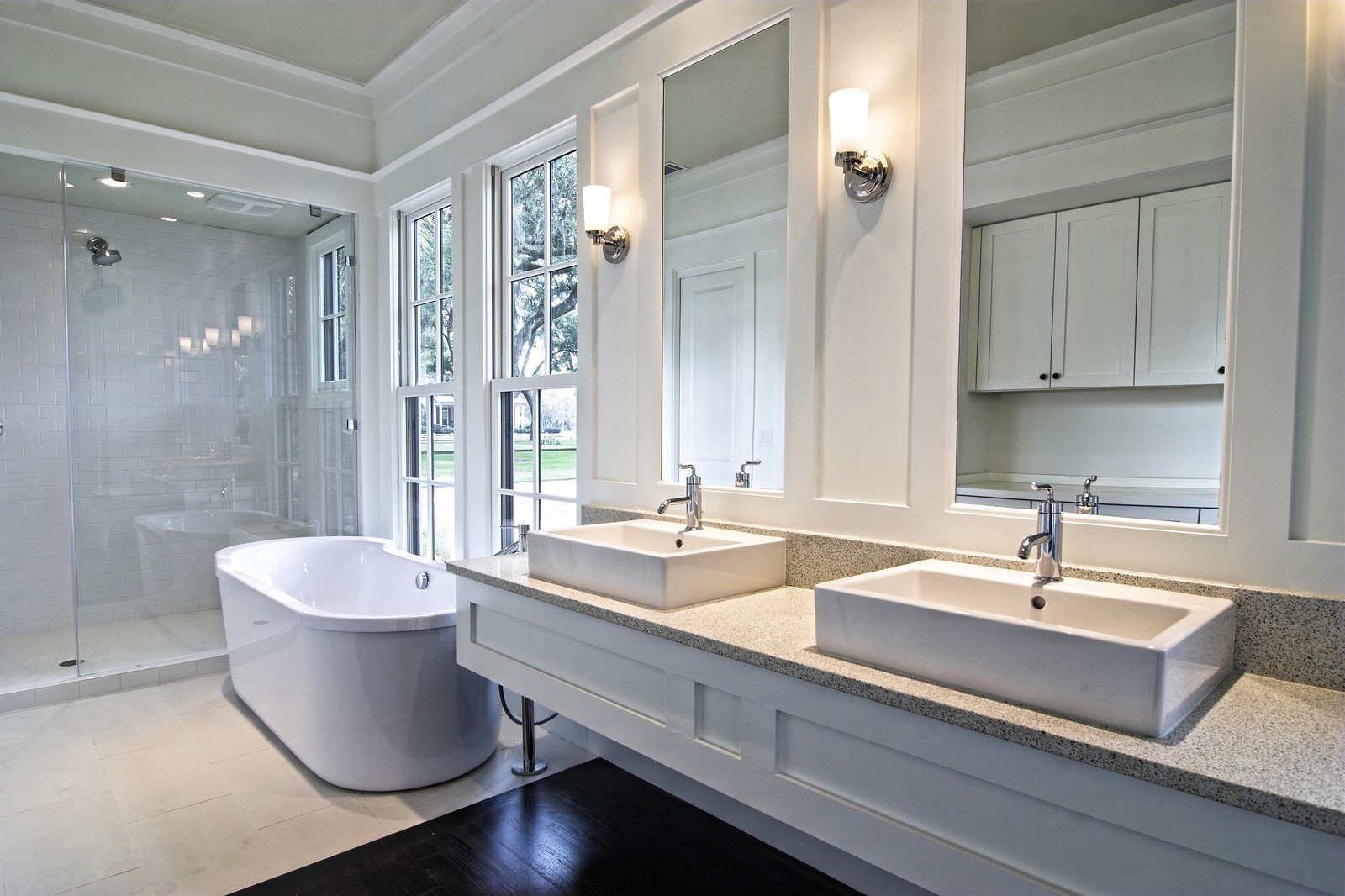 Sliding Shower Doors
Not all homes allocate plenty of space for bathrooms, especially if it's not meant to be the master bath. It's a typical setting in urban areas like Surrey. However, small bathrooms can still incorporate glass in the redesign with sliding shower doors. They don't take up that much space as swinging doors and they're stylish as well. With the elegant silver gleam of shower fixtures and door handles, your shower area is bound to look more stylish and fresh. For renovations on a budget, try a partially frameless sliding door instead.
Frosted Tub Enclosures
Bathtubs can also get an update from those shower curtains that tend to blot out the light. Opting for a glass tub enclosure is a great way to brighten up the whole bathroom and give it a more up-to-date look. Still, you wouldn't want to be fully exposed when you're taking a bath with a fully transparent glass. Frosted hinged glass offers more cover and privacy. If you're not a fan of the frosted look, you can always choose a textured glass. It has more to offer in terms of opacity but is still not too revealing. It also gives your bathroom a nice spa-like feel, and the space seems a bit larger.
Frameless Glass
There's always a sense of beauty and elegance attached to transparency. Minimalistic modern designs are all the rage right now, after all. Frameless glass that establishes visual connectivity with the rest of the bathroom is a clever way to maximize the use of all the space you have to work with. Both frameless glass doors and enclosures are excellent choices, whatever color scheme you choose for your bathroom. Best of all, it doesn't get old as it is a classic look.
Forget tacky shower curtains; stylish shower doors are a necessary addition to the bathroom if you are after a nice modern look. Companies like M&M Glass can help you find the right shower enclosure to complete your bathroom renovation.