The window display is very important for brick-and-mortar stores. As the dominant part of the establishment, the window display essentially serves as a big advertisement that can attract customers to visit and buy. That's why in order for retailers to catch the eyes of passersby, their window displays will have to be designed well.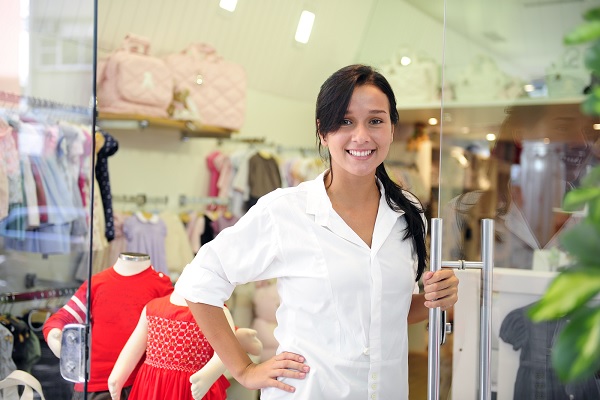 When displaying the contents of a store, a story or a message must be told. The retailer must give a preview of what the prospective customers can expect if they step into the shop. There must be a focal point where the best item/s or the promotional products are highlighted, and the rest of the other elements should look complementary to this center of attraction (not cluttered). The overall window display should also give customers an idea of the ambiance inside the shop.
Like those small businesses, high office buildings also need to be mindful of their façade. Aside from setting the tone for clients and employees (as storefronts do for retail shops), the building's façade gives the public an impression of the brand. A sleek design can denote a sophisticated or upscale business while colorful glass designs or intricately carved window frames can show a more creative or traditional brand.
Whether you own a small shop in one of the Surrey neighbourhoods or perhaps you manage a high-rise building in Metro Vancouver, a glass shop in Surrey can help you maintain the commercial property's façade. Here are some ways how:
Repairs or Replacements
No matter how creative you'll be at designing your window display or no matter how cutting-edge the office's architecture is, it won't look professional or appealing if the storefront glass, windows, and other glass parts are broken or when they are weathered by time. Additionally, these damaged materials can be a source of heating or cooling inefficiencies, so they could be costly for your business.
That's why you have to make sure you get repairs or replacements immediately. You also have to ensure that the contractor uses high-performance and energy-efficient materials so you can make the most of the investment.
Installation or Redesign
If the building façade doesn't have or isn't made of glass, it could be enhanced with the versatile material. The surface can also be redesigned with floor-to-ceiling windows or commercial glass printed with the company's name and other design elements. Skylights and awnings can even be installed to improve the building's lighting and aesthetic impact.
Experienced businesses like M&M Glass offer Surrey, BC commercial glass solutions to your building façade maintenance needs. Their services have quick turnaround times and guarantees for your convenience and quality assurance.
(Source: Tips to Create Winning Window Displays, Entrepreneur)