Luxurious hotel bathrooms have always been an inspiration for home remodeling projects. When you see how posh some of these baths are in magazines and blogs or when you experience using one yourself during a holiday, you can't help but wish your own bathroom at home had similar impressions.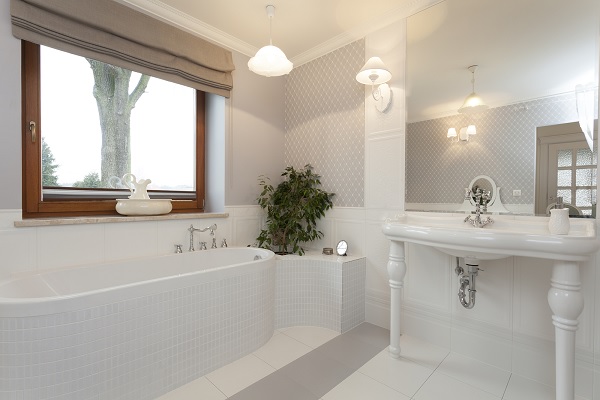 The trend nowadays is to make bathrooms like sanctuaries, where the functionalities have a touch of style and luxury or grandeur. You see soaking tubs facing wall windows, so you can take a dip while admiring a view. You see walk-in rainfall showers, heated floors, and even steam rooms or saunas with marble countertops and sinks for an ultimately deluxe experience.
If you're planning to remodel your bathroom with indulgence in mind, a glass shop in Surrey can help in transforming the space into your own private oasis. Here are some ideas you can play around with as you form your makeover plans:
Picture Windows or Skylights
Is your bathroom facing a gorgeous view of Crescent Beach, Port Mann Bridge, or even the Surrey Skyline? Install a picture window beside your tub or shower, and have the luxury of staring at it as you soak your troubles away. You can ask for glass that's partly translucent (from your chest down, for instance) for privacy. Alternatively, you can install a skylight over your tub if you have a fondness for basking under sunlight and watching the clouds during the day or stargazing during your baths at night.
Vanity Mirrors
When it comes to opening up a space or making it look larger, adding mirrors is the oldest trick in the book. These items can also make the space more luxurious. Request for a big vanity mirror, which can be framed by accent lights, for that grandiose hotel feel. Mirrors with minimalist frames work best for contemporary designs, and those with intricately carved frames accent vintage-style bathrooms.
Enclosures or Bath and Shower Doors
You can have your tub, shower, or toilet surrounded by glass. The transparent ones help keep the splash zones contained, while translucent or even opaque ones enhance privacy. You can also explore custom stained glass options that can be the focal element of the bathroom.
Look for experts when you need repair, replacement, or installation services for window glass, mirrors, enclosures, and frameless shower doors in Surrey. Companies like M&M Glass that provide glass and mirror services use the products of the finest quality and employ skilled technicians to strikingly transform your bathroom.
(Source: 10 of the world's splashiest hotel bathrooms, CNN International)