It's true – glass store fronts can help your business in a multitude of ways. If you have issues with clean-up, want something more aesthetically appealing, or even if you already have glass frontage and simply want to replace your glass, you are already well on the way to improving your business in ways you cannot even begin to imagine!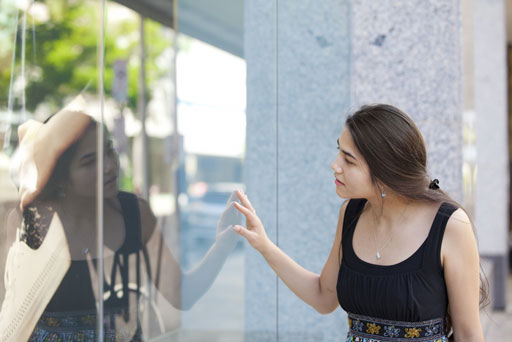 Visual effects
In this day and age, nobody really wants to be stuck inside a wall of concrete unless they can help it. A glass front to any store doesn't just look aesthetically pleasing, however, for it also looks considerably more professional and, ultimately, gives your business a modern, forward-thinking image. The benefits are particularly noticeable in retail, where glass fronts provide for displays to entice those walking past, whether it's for quality clothing, the tastiest food, or anything in between.
Weather-friendly
Let's face it; Surrey, British Columbia, and even Canada as a whole is not renowned for friendly weather conditions. That said, glass store fronts allow you to enjoy the very best of whatever the weather. The height of summer? The blue skies and positive atmosphere envelopes your store and allows customers and staff to feel at one with the warmth.
If it's winter, on the other hand, glass allows all the light available to permeate your store. Not only this, but glass is notably weather-resilient, simple to clean and therefore require very little maintenance, saving you both time and money!
Repair and replacement
Of course, you could already run a longstanding, successful business but need to either repair your store front glass, or completely replace it. This provides a different challenge altogether, for such major work could potentially affect your opening times whilst the issue is resolved.
With this in mind, it is vital to take great care in finding a company that can provide a quick turnaround time – thus minimising how it affects your business – but you should also find look for those that offer service guarantees in all commercial applications. All these you can find from a reputable glass company in Surrey, leading the way to improving your business and making it more appealing to customers.
Sources:
Ultimate Benefits of Installing A Frameless Glass Shop Front, adsf.co.uk