According to the National Research Council of Canada, employees in workplaces that were continuously improved or upgraded were found to have significant increases in productivity. Since Canadian adults spend most of their time at work, being able to perform in a safe and healthy environment helps to bring out their full potential.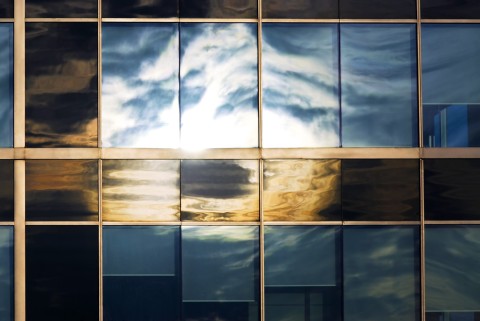 Thermal comfort, air quality, daylight, and acoustic control are among the essential factors to consider for a healthy workspace environment—not just for the employees' sake but for the enterprise as well. One of the strategies businesses in Vancouver do to improve the workplace is by asking a commercial glass company, like M&M Glass, to install the right type of glass window.
Benefits of Glass Windows
A lot of modern buildings are benefiting from the positive effects of glass by incorporating glass materials into windows, partitions, skylights, and storefront displays. Certain glass windows, in particular, are known to enhance the comfort, productivity, and health of workers because of the natural light it allows to enter. Windows that are not energy-efficient, though, contribute to discomfort because of unnecessary heat loss and condensation issues.
Energy-efficient windows help to reduce or manage the amount of condensation, which is the leading cause of deterioration. The surface interior of such windows is kept warm amid rising humidity levels. This stored heat prevents too much liquid vapor in the walls and finishes, while giving you a comfortable temperature inside the office.
Besides managing condensation, glass windows also reduce the passage of air contaminants and provide acoustic control. Choosing a window or glass fixture with energy-efficient materials helps you save on repair and maintenance costs.
Achieving Ideal Office Temperature
A glass window system has three basic characteristics: the solar heat gain coefficient (SHGC) or shading coefficient (SC), the U-value, and the glass visible transmittance. The SHGC measures the amount of solar energy converted into heat through the window. Commercial spaces with low heating needs normally have high SHGC values.
The rate of heat flow that comes through the window is determined as the U-value, which is typically higher during winter. The visible transmittance identifies how much of the visible rays are transmitted through the window.
Being able to provide the right level of thermal comfort inside the office through these rates encourage a positive mood among the majority of employees. Very warm offices, for instance, could make employees tired and lethargic, while very cold temperatures could make them agitated and distracted. The Canadian Standards Association (CSA) implemented a standard range of temperature, between 21 and 23 degrees Celsius, to be kept inside air-conditioned areas.
So, when you inquire about window glass replacement for your commercial space, let these factors help narrow down your options.
Sources:
How to create a productive, healthy workspace. Bdc.ca
Windows and Glazing. Wbdg.org