Glass shower enclosures can completely change the looks of bathrooms. Homeowners are nowadays moving away from the conventional bathroom designs to glass shower enclosures. Glass is classic and timeless; it is very hard to go wrong with it.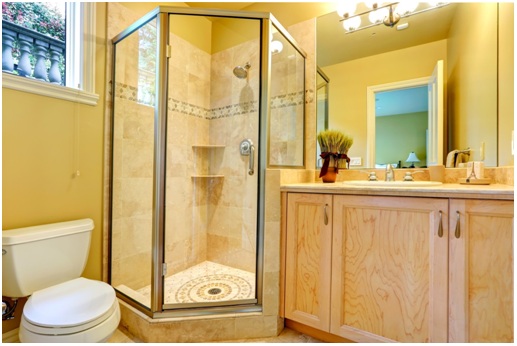 However, you may have problems with it. When shower enclosures start giving you trouble, then it's time to call in the experts. You can find glass repair services in Surrey that will solve any issues that may arise from your bathroom.
It helps to know what kind of problems to expect from your shower doors before you hire glass repair professionals in Vancouver.
Off track Sliding Doors
Sliding shower doors are types of enclosures that you can expect with quadrants shower stalls. Homeowners love these sorts of enclosures because they maximises space and look good. However, the glass sliding doors in your shower may malfunction. The most common problem is when sliding doors get off track. You can call a glass repair professional to help get them back.
Doors Refusing to Shut
Another problem you may have with glass enclosures is doors that won't shut properly. Your shower enclosure won't be of much use to you if the door doesn't work. Such a problem may be a result of any number of things like hinges failing. It is not advisable to struggle with your glass shower door since calling in a technician is you best move. They will identify the issue and recommend the best solution.
Shattering Glass
Glass can shatter with no provocation at all. You may get home from work and find that your glass shower enclosure has been reduced to a heap of glass shards on the floor. This phenomenon falls under 'spontaneous blow'. After the exposure of glass to high temperatures for a period, it may be vulnerable to side impact. A small crack that takes too long to repair can also lead to "spontaneous blow".
Loose Glass
The glass in your shower enclosure could also be loose. If the initial installation was not proper or if there is something wrong with the frame, the glass may loosen. You can call in a repair service to find out if the door will need repairs or replacement.
Leaking Enclosures
Frameless shower enclosures could also present leakage and seepage problems. As much as you can't expect a frameless enclosure to be 100% water tight, some leakage problems may ruin your shower time. If your shower is leaking too much, you can call for glass repair Surrey professionals, for them to check if the protective seal on your glass enclosures is intact.
Source:
Consumer Beware: Glass Shower Doors Can Shatter Suddenly, Abcnews.go.com