Could it be true that productivity and health are just a window matter?
A study published in the Journal of Clinical Sleep Medicine found that workers who don't get an adequate amount of sunlight during work hours due to the lack of windows in their offices get less sleep and physical activities than those working near windows. Employees working near windows sleep 47 minutes longer and more soundly than those working in totally enclosed spaces. This is one of the first research projects that aim to study the direct effects of windows and sunlight on an employee's productivity.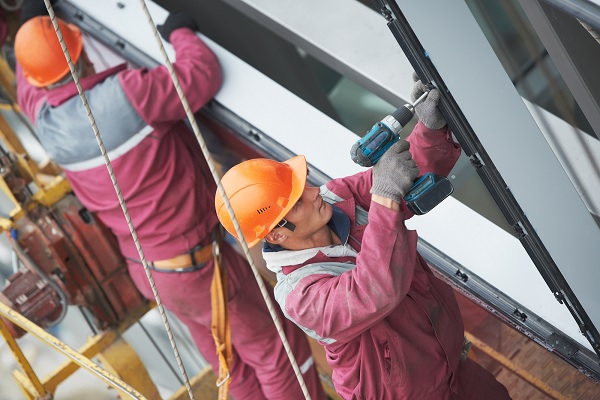 The implication of this is no laughing matter. Insufficient sleep may cause memory loss, slower psychomotor reflexes, diminished attention, as well as workplace accidents, errors, and reduced productivity. Lack of sleep may also affect workers' interactions with their co-workers and bring occasional mood swings.
If your commercial building or establishment doesn't have windows, perhaps it's time to give your business a facelift. Let a contractor renovate your walls to accommodate windows, and hire a Metro Vancouver glass company such as M&M Glass to install the window glass and frame you prefer.
The Right Glass
Installing windows, however, isn't the end of the story. Previous studies have noted that letting daylight illuminate office interiors creates a visually and thermally comfortable place, which is beneficial in regulating a person's circadian rhythm. Too much sunlight, on the other hand, due to the wrong window glass type, may cause thermal stress because of excessive glare and may heat up the place instead of cooling it down. The right glass for your windows is, therefore, key to turning your commercial space into a healthy and productive place.
Having double-glazed glass windows installed in place of your current windows would be a smart investment. Double-glazed glass regulates the heat entering and leaving your workplace, making the room comfortable in any weather. Even with the sun lighting your interiors, you don't have to worry about excessive glare and heat. Not only can you save on electricity usage from fluorescent lights and lamps, but you can also lessen the use of your building's air conditioning, thereby saving energy costs on both counts.
A Surrey or Vancouver window glass replacement service such as M&M Glass offers double-glazed glass replacement windows for commercial facilities in Surrey, Vancouver, Langley, White Rock, Delta, New Westminster, Coquitlam, and Burnaby. The company also provides glass door repair and replacement, store front glass, skylight and awning glass repair and replacement, and glass partition installation, among others.
Having an alert and productive team of workers is important in keeping your business thriving. Sometimes, achieving this is as simple as installing proper glass windows in your workplace.
(Source: You're Losing Sleep Just by Working in a Windowless Cubicle, Bloomberg)