With so many shower door options available today, there is nothing you can't do to your bathroom. Shower doors play a huge role in how bathrooms look. Glass shower doors are making a big splash because of their aesthetic value. In Surrey, you can get professional glass services to provide installation services for your glass shower doors. First, though, you have to identify the door type you are going to get for your shower.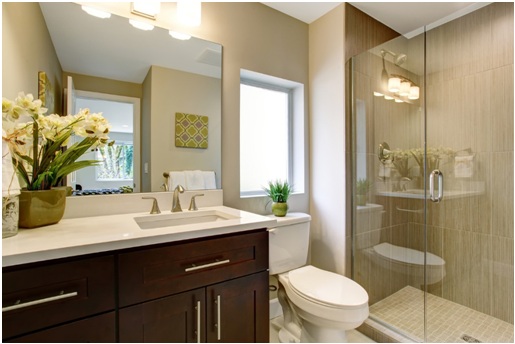 Various aspects will help you decide on the glass shower doors to select. One of that is the door type. A glass shop in Surrey like M&M Glass will provide you selections that you have to consider carefully.
Types of Glass Shower Doors
Sliding doors are some of the most common choices that people make today. Top reasons for these selections are their uptake of little floor spaces. They consist of two or three glass panels that bypass each other on a track at the bottom. Large shower openings get enhanced from sliding doors. The size of the shower doesn't matter because big or small, sliding doors will always be perfect. A neo-angle shower door is ideal for corner showers and can swing open left or right.
Pivot doors, on the other hand, swing from one side and can open outwards or inward if they are frameless. They are ideal for small spaces where sliding doors may not fit. You can choose how your pivot doors open depending on your bathroom's looks.
A round door can enclose a corner shower comfortably. The advantage of this door type is that it doesn't use a lot of space.
Framed and Frameless Doors
Speaking of frames, another element that you will have to keep in mind when looking at shower doors in Surrey is whether to go with a frame or not. Framed glass doors have metal for frames. There is better support for the glass panels with framed doors. You can pick from different finishings to make your door look appealing.
Frameless glass doors offer the desired aesthetic appeal. Without the distraction of metal around the glass panel, a frameless door will fit excellently with your bathroom décor. There is also style and design versatility with frameless doors. It is easy to provide maintenance for frameless doors because there is no barrier between the glass panel and the floor.
It is imperative that you pick a glass door that will enclose your shower just right. Consider your need for privacy, functionality and appearance.
Sources:
How to Choose Shower Doors. Home Portfolio
Frameless Shower Doors – Pros and Cons. Minimalisti.com