Relaxing in front of the fireplace with your loved ones is one of the things you probably look forward to in the cold weather. While the naked flames radiate more warmth and charm, it's still best to exercise safety in using the fireplace. One of the things you could do is to install a fireplace glass with the help of Surrey, BC glass suppliers such as M&M Glass.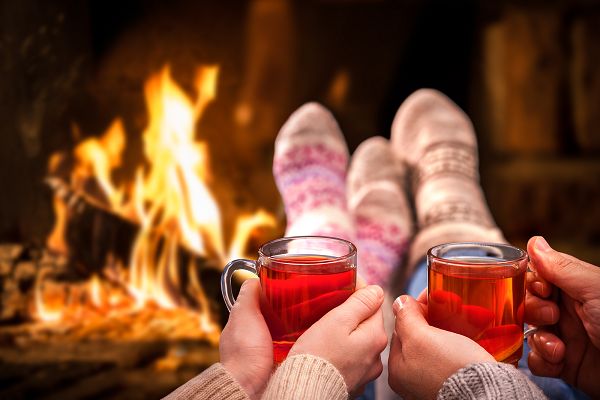 Having a fireplace glass not only discourages youngsters from going near the fire and getting burned, but also keeps ashes and soot from soiling your floor or carpet. When you have one, however, it's your responsibility to maintain it to make sure it doesn't cause more harm. Glass surfaces could accumulate soot build-up after long-term use, which poses a threat to your home's indoor air quality and makes fire behavior more unpredictable.
To avoid these threats, routine cleaning of your fireplace glass is necessary. Below are the steps to take:
Shut off the gas. Needless to say, this applies to gas-powered fireplaces, so if you burn wood for your fireplace, you may forego this step. Since it's possible for the gas to cause a fire even without a spark nearby, it's necessary to shut off the gas source. Free the area around the gas switch of any surrounding clutter as well, as these could accidentally hit the switch.
Prepare the cleaning materials. Some homeowners may opt to use household ammonia to clean their fireplace glass, but this isn't advisable as the product could be hazardous to the health of home residents. Choose more environment-friendly products with safe ingredients that are equally effective in removing soot and ashes. A mixture of water and vinegar can clean glass well, and so can old newspapers dampened with water and dipped in fireplace ashes. For more stubborn carbon deposits, use a flat razor blade to scrape it off and apply the vinegar-and-water mixture as a finishing touch to add sparkle to the glass.
Open fireplace doors wide. In the actual cleaning, open your fireplace doors as wide as possible. Since most of the dirt comes from the inside part of the glass, it's necessary to have plenty of space to access the hard-to-clean spots. After thoroughly scrubbing the glass with your cleaning ingredients, proceed with drying it using a paper towel or a chamois. Using cotton rags is not advised as any residue of cotton particles can be dangerous and flammable.
Cleaning your fireplace glass might be difficult but it's necessary to ensure safety in your home. If the glass is damaged, immediately have it repaired or replaced by a glass company in Surrey like M&M Glass to avoid the dangers mentioned above.
(Source: How to clean cloudy fireplace glass, eHow)